Vantage Point (2008) (HiNDi) 3GP - DVD

(Demandable 3GP)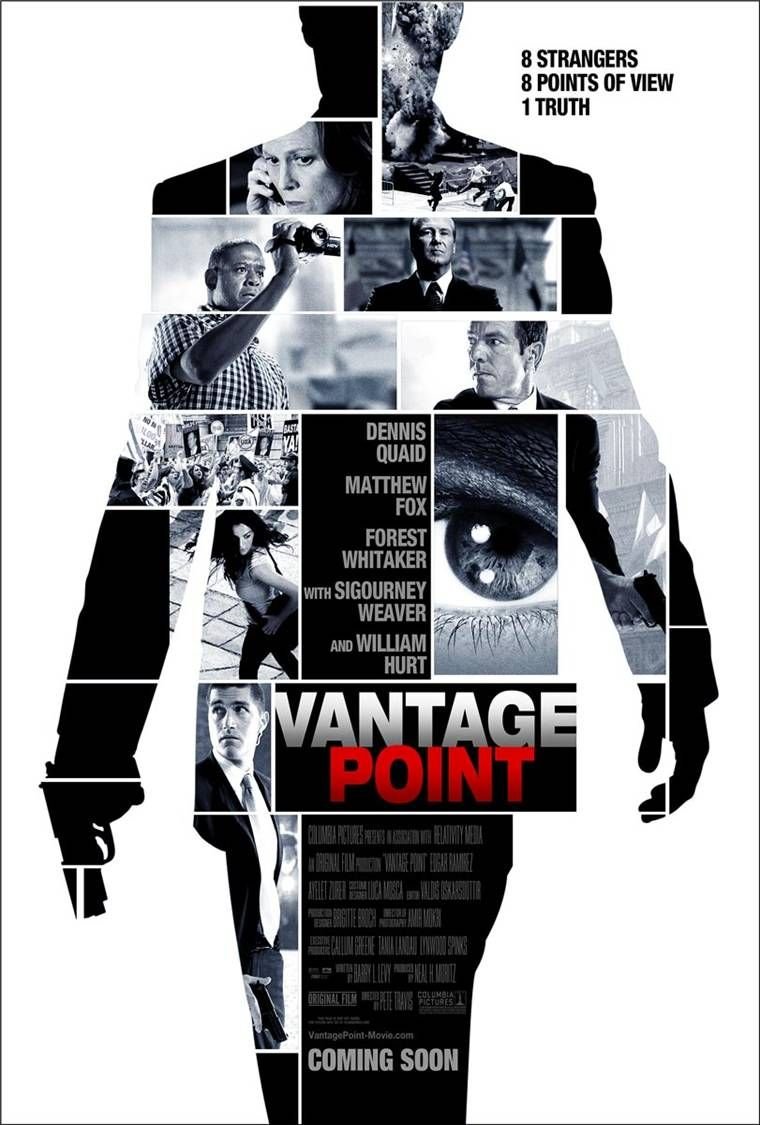 Users Rating : 0.07 (15 Votes)
Description
: The President of the United States is in Salamanca, Spain, about to address the city in a public square. We see a plain-clothes cop, his girlfriend with another man, a mother and child, an American tourist with a video camera, and a Secret Service agent newly returned from medical leave. Shots ring out and the President falls; a few minutes later, we hear a distant explosion, then a bomb goes off in the square. Those minutes are retold, several times, emphasizing different characters' actions. Gradually, we discover who's behind the plot. Is the Secret Service one step ahead, or have the President's adversaries thought of everything?
Starcast
: Dennis Quaid, Forest Whitaker and Matthew Fox
Vantage.Point.(2008).DVDRip.Hindi-TeCHGuRU-1.3gp [ 1062 Downloaded ]
Vantage.Point.(2008).DVDRip.Hindi-TeCHGuRU-2.3gp [ 704 Downloaded ]
Releaser Info :

TeCHGuRU
Release Date :

2nd March 2008
Genre :

Action | Crime | Drama
Duration :

1hr 24mins
Size :

80 mb
Rate This Movie :

0.07 (15 Votes)
Comments Section
Key=>have you any information which song was khsoire kumars last recorded song. i believe it was on 12 october 1987,one day before his death.and from which film it was for.also im desperate to listen to the songs from the film Dhoop Choan,starring sanjeev kumar and hema malini.