Gangs Of Wasseypur 2 (2012) 3GP - DVDScr

(Bollywood 3GP)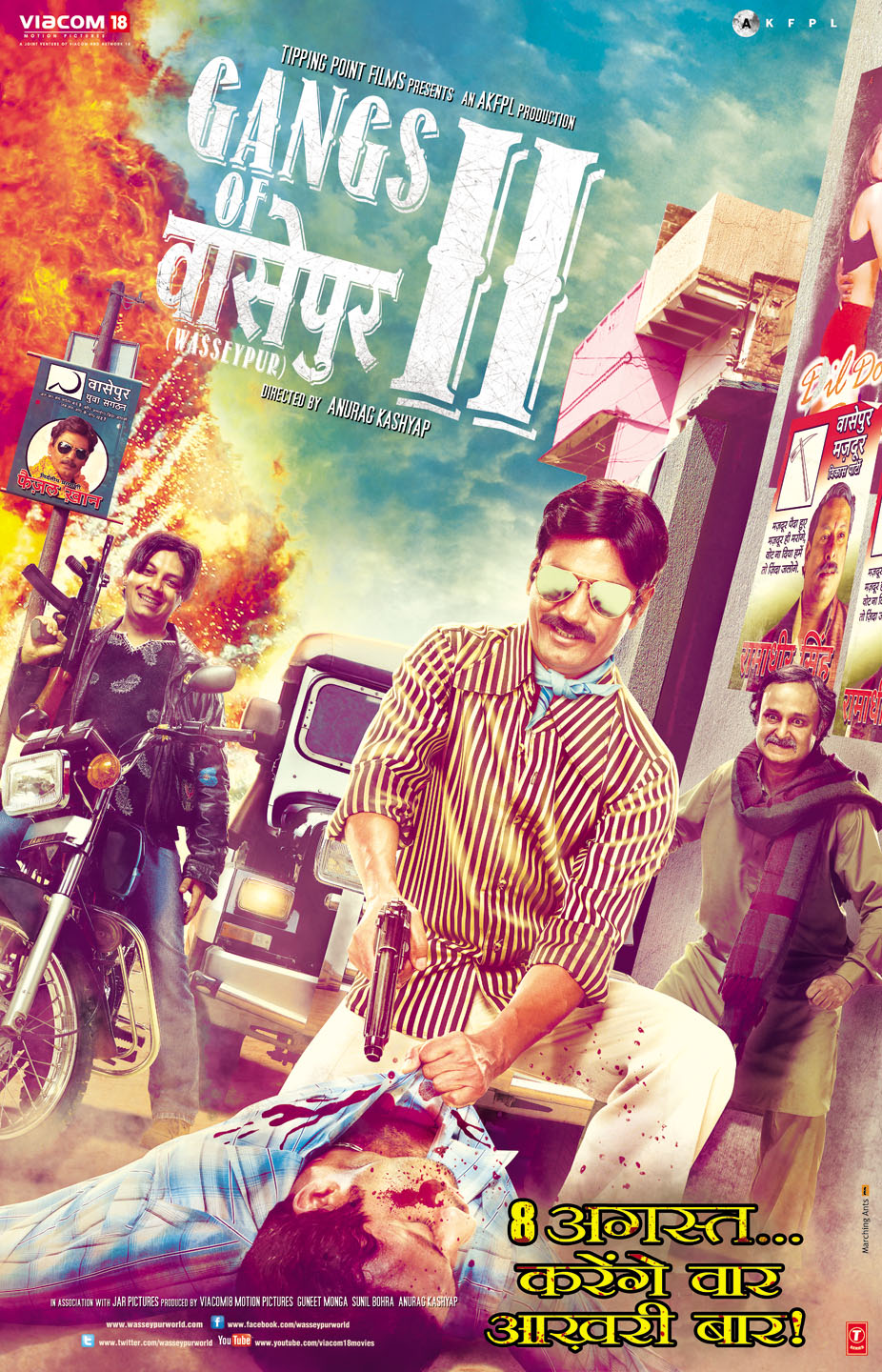 Users Rating : 0.01 (92 Votes)
Description
: Wasseypur is no more the town that was once consumed by the raging war between Sardar Khan and Ramadhir Singh. It has spawned a new generation of money squandering lobbyists, turning into foolhardy gangs overnight. With illegal profiteering through scrap trade auctions over the Internet, corrupt government officials, election rigging and hooliganism, the town got murkier. Everyone wanted alliance with the most powerful man of Wasseypur, Faizal Khan. His sole ambition however, is to annihilate Ramadhir Singh, the man with the grand scheme. Gangs of Wasseypur-Part 2 is a fitting conclusion to this story of vengeance, which by now, not just the family but also this town has come to inherit.
Starcast
: Nawazuddin Siddiqui, Tigmanshu Dhulia, Huma Qureshi, Pankaj Tripathi, Vipin Sharma, Raj Kumar Yadav, Zeishan Quadri, Jameel Khan, Richa Chadda...
Releaser Info :

WiLdsOuL
Release Date :

Aug 08, 2012
Genre :

Crime
Duration :

2hr 29mins
Size :

186 MB in 2 Parts
Rate This Movie :

0.01 (92 Votes)
Comments Section
afzaal=>0508593007

high pr backlinks=>hSOw1M Thanks for sharing, this is a fantastic article.Really looking forward to read more. Keep writing.